As it continues to grow, InstaFloor North America is delighted to announce that it has now appointed several new key distributors. This means that InstaFloor NA can offer comprehensive coverage of the USA for the distribution of its InstaLay self-adhesive flooring installation system as well as the recently introduced CLL liquid lino flooring.
Managing Director of InstaFloor North America, Bas van Genderen, commented, "We are very pleased to be collaborating with this important new group of major companies who will greatly enhance the distribution of our products in states that were previously not well serviced. We look forward to successful working partnerships that will further develop our market share."
William M Bird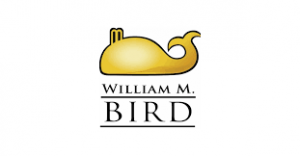 Based in: South Carolina, covering Alabama, Florida, Georgia, Tennessee, North Carolina, Virginia, West Virginia
A leading flooring distributor, William M. Bird has been providing customers with outstanding products and services throughout the Southeast for over 150 years. Originally set up in 1865 by harbor ship's captain, William Bird, to aid the rebuilding of Civil War-ravaged Charleston, the company initially provided a valuable range of provisions. Over the years it has adapted and evolved and is now a major supplier of high-quality flooring and installation products.
NRF Distributors
Based in: Maine, covering all the New England states plus New York state
Founded in 1973 in a 4,800 square foot building with just six employees and one truck, NRF has grown considerably, through use of advanced technology and acquisitions. It now has 300+ employees, 320,000+ square feet of warehouse space and a huge inventory of diversified flooring products which it supplies across eight states.
T&A Supply Company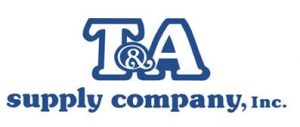 Based in: Washington State, also covering Wyoming, Oregon, Idaho, Alaska
Established in 1960 to distribute trims and adhesives to install floor coverings, hence the name, T&A Supply now has a distribution network throughout the entire Pacific Northwest and Alaska with 16 stocking branch locations. Its warehouse complex stocks more than 200,000 square feet of flooring products including wood, ceramic, tile, laminate, rubber flooring, carpet and floor installation accessories.
Midwest Floor Coverings 

Based in: Utah, also covering Colorado
Midwest Floor Coverings was founded in 1938, distributing a few rolls of carpet from a small building in Salt Lake City. In 1963 it moved to a 35,000 square foot warehouse and office facility and continued to grow. Today Midwest is still based in Salt Lake City with over 300,000 square feet of office and warehouse space, offering a full range of floor covering and installation products from five branch locations.
BR Funsten – Tom Duffy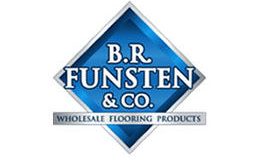 Covering: California, Arizona, Nevada
Founded in San Francisco over 60 years ago, BR Funsten, the parent company of Tom Duffy Company, is now one of the 10 largest flooring wholesalers in the USA, providing a comprehensive range of flooring products and services. Supported by over 450,000 square feet of warehouse space, they will undertake distribution from 23 locations in California, three in Arizona and two in Nevada.