Quick and clean to install and immediately ready to walk on, our unique self-adhesive acoustic underlay is transforming the way floors are installed.
InstaLay – the flooring revolution starts here
With our unique self-adhesive underlay there's less need for expensive and messy subfloor preparation, and no more contaminating, wet adhesives. You can complete floors in a fraction of the time compared to old installation methods.
See some of our case studies for InstaLay self-adhesive acoustic underlay.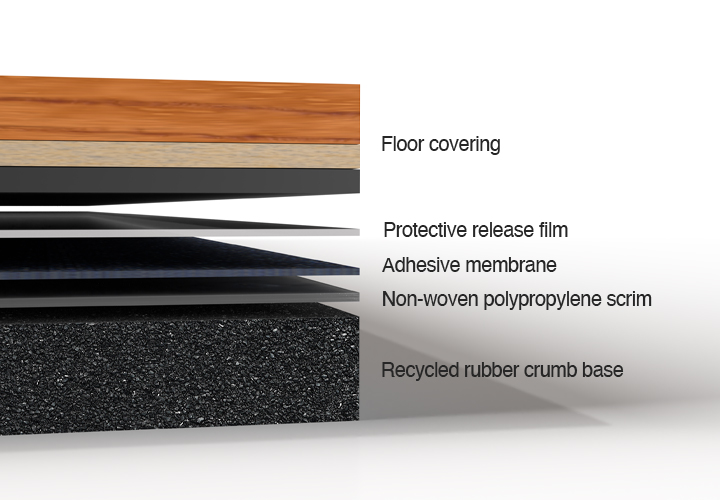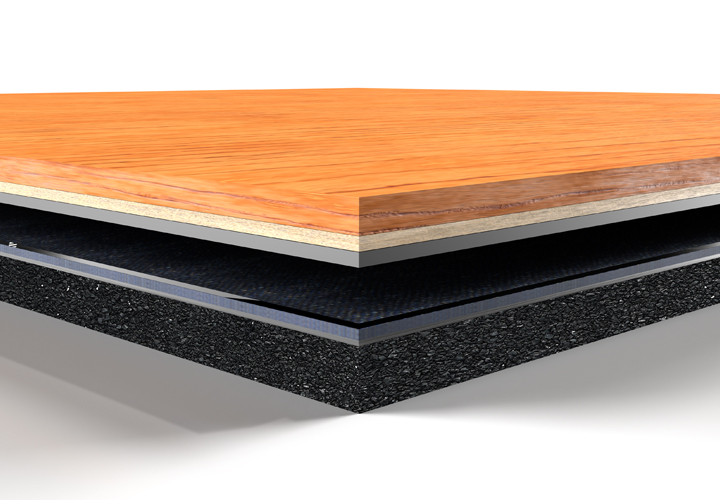 How does InstaLay work?
InstaLay integrates our high performing acoustic underlay with a high grab dry adhesive. The unique self-adhesive design means no drying time and minimum downtime, making InstaLay ideal for commercial use. The adhesive we use is pressure sensitive, so foot traffic on the floor actually improves the initial bond.
Our self-adhesive underlay saves time and cost, as InstaLay can be loose laid directly over existing flooring with no need to uplift floors or repair subfloors before installation. Dry adhesive makes future lifting easier too.
The release film is peeled back and new flooring can be positioned and pressed directly onto InstaLay
Available with high-grab adhesive for permanent bonding, or low-grab for easy future lifting
Partners with solid, engineered and laminate wood floors, LVTs, ceramic, porcelain and natural stone tiles, carpet tiles and carpets
Combines with unique floor coverings from Innov8floors to deliver a compete flooring solution
Ideal for private homes and housing with multiple occupants as well as hospitality, retail, healthcare, education and leisure applications


What makes our self-adhesive underlay different?
Faster installation, less downtime
Reduces impact sound between 17dB and 26dB depending on the product used
Low thermal resistance makes InstaLay perfect for use with underfloor heating systems
The dry adhesive bond avoids expensive moisture mitigation treatments to the subfloor
Immediately improves the underfoot comfort and stability of flooring, making cold, hard and 'unfriendly' surfaces warmer and more cushioned
Makes future floor repairs faster and less intrusive
Environmentally-friendly and long-lasting
Durable with 100% rebound: our underlay will not deteriorate or collapse over time, even with high foot fall.
Naturally anti-microbial, anti-allergenic, non-absorbent and resistant to decay
10 year guarantee*
Product Application
InstaLay lg
Low Grab - temporary bond
Denotes Preferred Application

*

For backings with recycled content please seek advice from InstaFloor

***

An InstaFloor approved pre-mixed flexible grout must be used for all installations