Sports flooring, sprung floors, dance floors and fitness floors designed to deliver decades of dynamic performance.
Sports flooring from InstaFloor experts
Our sports flooring, sprung floors and dance and fitness floors are built to last. InstaFloor's sports cradle system is guaranteed to absorb and withstand the repeated impacts, shocks and knocks of high energy activity for an impressive 60 years.
Our patented design uses recycled rubber crumb components to effectively cushion against injury, enhance performance and alleviate fatigue.
We have over 30 years of experience in supplying sports flooring, fitness flooring and acoustic subfloors. Our multi-sports systems are used in facilities all over Europe. Take a look at some of our case studies.
To find out more, and to see how we work together with our professional flooring to design the optimum solution, get in touch or call us on 0118 932 8811.
Sprung Acoustic Undercarriage System for Gyms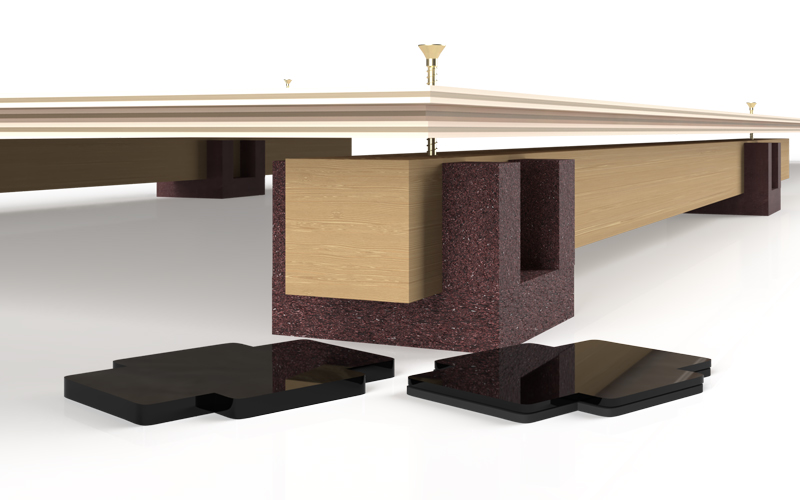 LP22 Low Profile Multi-Sports Sprung Floor System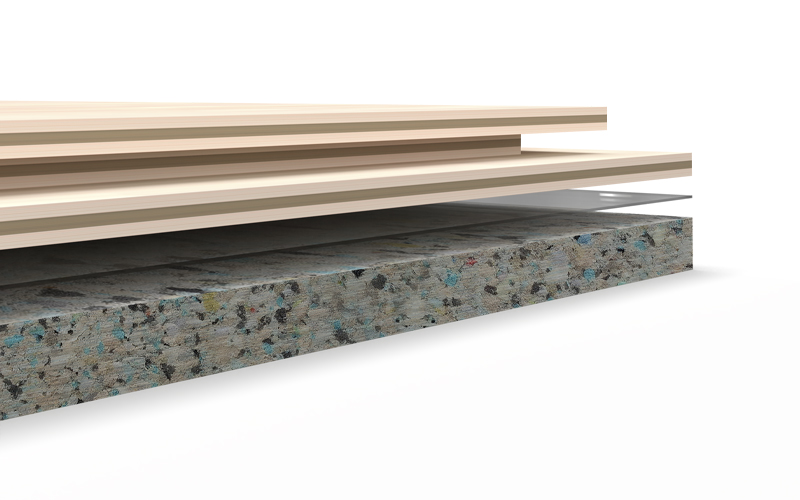 How does our flooring work?
InstaFloor technical know-how delivers a durable rubber sports cradle that absorbs shocks and impact and protects athletes.
We combine our cradles with high quality sports vinyls and linoleum flooring from our professional partners Gerflor. Working together, we can supply and install high quality, fully compliant floors for sports, fitness and exercise.

Our specialised rubber cradles provide a resilient supporting layer: they won't collapse over time and will protect users for decades
Ideal for sports halls, gyms, exercise studios, games and play areas and school halls
Cost-effective, quick and easy to install – can be used with both concrete and timber structural subfloors
No structural subfloor preparation is required, meaning no mess or wet trades
Easily laser-levelled on site: cradle and base packer system can quickly eliminate subfloor height variations or address uneven surfaces
Suitable for new build and refurbishment projects
Finished floor is compliant with EN 14904 when combined with proprietary floor coverings, engineered wood surfaces, sports vinyl or seamless polyurethane surfaces. EN 14904 compliant when combined with sports surfaces to deliver Combined-Elastic (Type C3 and C4) or Area-Elastic (Type A3 and A4) sprung floors


What makes our sports flooring different?
InstaFloor's robust products can deal with Olympic weights and tackle the impacts associated with power racks
Proven performance – tried and tested in 'real life'
Full technical back-up available from InstaFloor
We work with Gerflor, leading manufacturers of sports vinyls, to provide fully compliant sports and fitness floors
Environmentally-friendly: our sports cradles are manufactured using recycled rubber tyres and timber battens from FSC sustainable sources
Can be used underneath bleacher seating systems and accommodate access hatches and fittings for sports equipment
Raised system allows for underfloor services such as underfloor heating and electrical connections
InstaFloor sports cradles are guaranteed for 60 years